Precious metals have been one of the top performing asset classes over the past several decades, and investors wanting to add an amount of gold component to their investment plan and here we bring to you SWARNA SAMBADYAM by Gulf Gold, a gold purchasing scheme. This plan is developed to insure against the risk of fluctuations in gold rates in the global market.
The main feature of this scheme is that it is very customer friendly. The member of the plan invests a sum of money in installments.And get gold ornaments for the rate on the date of investment, we believes that our SWARNA SAMBADYAM scheme surely will be a good investment for your princess big day. The security and ease of handle make our investment scheme more popular among the market place. Moreover, we facilitate easy payment through online to increase your easiness for the scheme.
Call us to get more info: 0495 298 9044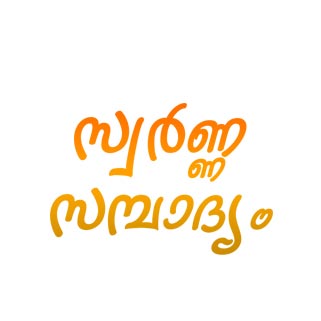 Terms & Conditions
This scheme will be known as the "Gulf Gold SWARNA SAMBADYAM" scheme
Those who wish to join this scheme should fill up the application form
The first installment and application fee must be paid along with the application itself
You can avail 50% of discount on making charges of 916 BIS hallmarked jewels that you buy under this scheme
You should keep your passbook and receipt of the payment at safe
You should pay the amount of Rs. 500/- or multiples on the investment scheme
The money paid is converted to gold according to the gold price of the particular day itself
Gulf Gold's SWARNA SAMBADYAM scheme to be nearing its end in 11 months
Be assured about the proper crosschecking of your passbook by the staff of Gulf Gold in the intervals of every three months. GST will be applied to the jewelry purchased under the scheme
Only member or nominee is allowed to close the scheme
If the passbook is lost, you should immediately report to concerned authority
If you're purchased more than the amount avail on the scheme, you should pay the amount and making charges based on the daily paradigm
The initial five installment for SWARNA SAMBADYAM Scheme can be paid in any sum but consequent installment amount will be a fixed sum randomly
The legal issues pertaining to the project will fall under the jurisdiction of the Kozhikode District Court
Enquire Now!